"Dwarves, Dragons and Other Miscreants" Sketchbook 2014 by Justin Gerard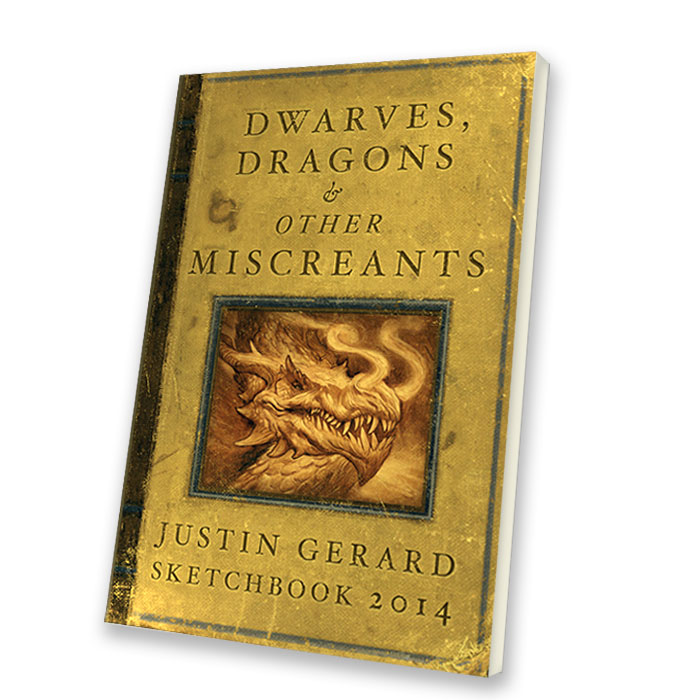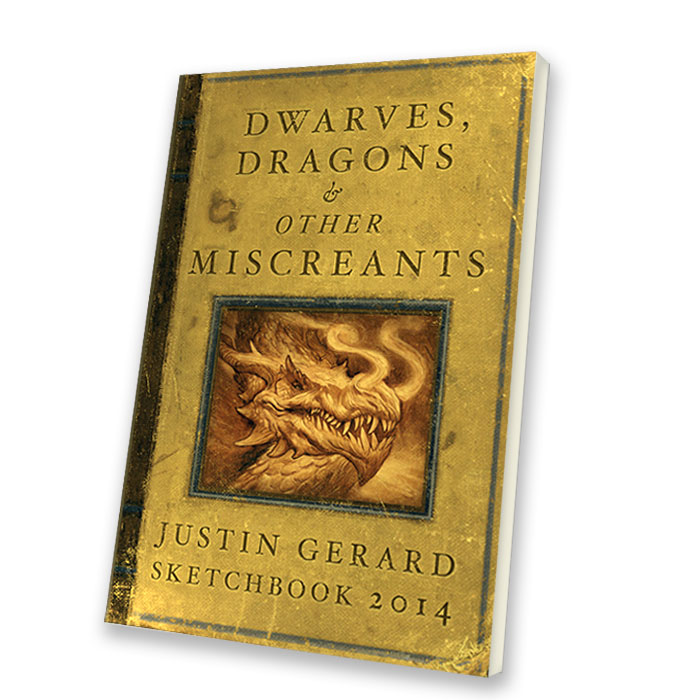 "Dwarves, Dragons and Other Miscreants" Sketchbook 2014 by Justin Gerard
44 Pages, 6 x 9 inches. Printed in full-color on high-quality stock paper.
The cover is perfect-bound, soft-back.
Each copy is hand-signed and numbered by Justin Gerard.

This book contains drawings, studies and conceptual work done for a variety of projects from 2014. It features a variety of unsavory figures as well as goblins, rogues, monsters and dwarves of questionable upbringing. It offers insight on the preliminary process Justin goes through when creating his illustrations.
This is the first edition of this book and is limited to 300 individually-numbered copies.